Worship Schedule
Congregational Simchat Torah Service Plus Sacred Seasons
Fri, Oct 6 at 7:00 pm
Join us as we celebrate the Torah: a magnificent, ancient gift that has enriched our lives by singing, dancing and unrolling the entire Torah scroll (a sight to be seen!). For folks of all ages. Note that our Simchat Torah celebration will also serve as our Shabbat service this evening. Join us in person or on Zoom.
Simchat Torah Yizkor Service
Sat, Oct 7, 9:00-10:00 am
If someone you love died recently, or many years ago, Je
wish tradition provides an opportunity to reconnect memory and heart for a few moments out of our busy lives. While we can certainly stop anytime to do this ourselves, to come together with our synagogue community is a beautiful and meaningful way to honor those we love. Please join us for a simple and meaningful Simkhat Torah Yizkor Hour. We'll sing, read, and share a few words and thoughts of remembrance. Join us in person or on Zoom.
Click here to access our online service resources including our Friday evening Siddur (prayerbook) and this week's service handout (the Daf Tefilah) with Kaddish list.
Upcoming Events
---
---

Adult Civil Rights Journey (March 7-10, 2024)
The Civil Rights movement challenged racial segregation and discrimination in the 1950s and 1960s. There is no better time and way to commemorate the major events of the movement than by participating in the WCT Adult Civil Rights Journey. Led by Etgar 36, a nonprofit Jewish educational venture led by Billy Planer, and Cantor Jenna, this trip will travel to Selma, Montgomery, Birmingham, and Atlanta, learning about many of the key civil rights events from that era.
Interested in hearing more about this trip? Join Cantor Jenna for an informational Zoom session on August 23, at 6:00 pm. If you cannot make the Zoom, please contact Cantor Jenna for more information. This WCT Adult Civil Rights Journey will be held March 7-10, 2024 and is for any and all adults, ages 18+. We hope you will join us!
The Judaica Shop at Woodlands
The Judaica Shop at Woodlands strives to be "your neighborhood shop for gift giving... and getting." Celebrating a simcha? Honoring a milestone event? Looking for the perfect new home gift? Let us help you find the ideal gift. The gift shop is open, by request, every day the temple office is open. Browse our online catalogs for a sample of our merchandise and email us at judaicashop@wct.org for more info.
Mon, October 2 2023
17 Tishrei 5784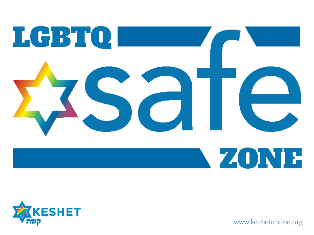 ---
Mon, October 2 2023 17 Tishrei 5784