What Lies Within
| | |
| --- | --- |
| Author | |
| Date Added | |
| Automatically create summary | |
| Summary | |
Hebrew lesson. "Esther." Know why she got that name? From the Hebrew root, "samekh-tav-resh" ... seh-tayr. Meaning "hidden."
Esther enters the court of King Ahashuerus concealing her Jewish identity. And when Mordekhai informs Esther of Haman's plan to annihilate the Jews, Esther contemplates continuing this same course. She thinks she can avoid a painful fate if she just hides.
It is her cousin Mordekhai, however, who teaches her that none of us can run from our true selves forever. And Esther, seeing the wisdom in his words, steps boldly into her destiny — to become a hero.
Umberto Eco writes, "The real hero is always a hero by mistake; he dreams of being an honest coward like everybody else."
The story of Purim is not about superheroes, but the far more unlikely: the everyday hero. The one who doesn't want to do what needs to be done. But does it anyway.
Like Jonah, who ran from God's word yet ultimately heeded the call, we too can save lives for our efforts.
There is a call beckoning each of us. It may appear to come from parents, from friends, from newspaper headlines. But its source is always the same, and always hidden: God. That is our statement of faith ... that words of challenge constantly invite us to step into the shoes of the hero, and to do what all should but only few will.
Everyone in the Purim story wears a mask. Including God. That's what gives our Purim celebrations such a wonderful Mardi Gras-type feel to them. But Purim's not just a party; it turns our own faces toward a very serious challenge, one from which many flee all the time: to embrace the heroic that lies hidden within.
Tue, June 6 2023
17 Sivan 5783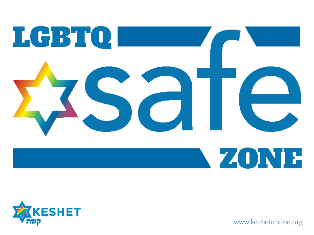 ---
Tue, June 6 2023 17 Sivan 5783