Worship Schedule
Fri, Dec 8
Kabbalat Hanukkah Shabbat at 7:00 pm
For the entire congregation and filled with Hanukkah spirit, music, light, and donuts! Everybody: Bring your Hanukkah menorah and help us really light up the sanctuary! A special Woodlands tradition, not to be missed! Need Hanukkah candles? Non-Kesher hosueholds can stop by the office for a box (Kesher students will receive a box during school). In person and on Zoom. In person and on Zoom.
Sat, Dec 9
Congregational Shabbat Morning Service at 10:30 am
This Shabbat experience will bridge traditional and contemporary prayer and, of course, include plenty of congregational involvement! In person and on Zoom.
Click here to access our online service resources including our Friday evening Siddur (prayerbook) and this week's service handout (the Daf Tefilah) with Kaddish list.
Upcoming Events
Saturday, December 2 at 10:15 am
WCT and PJ Library Present:
Children's Author Leslie Kimmelman
Children's book author and WCT member Leslie Kimmelman is our special guest reader at our PJ Library book fair event! She'll read from her brand-new, timely book, Eight Nights of Lights.
Sunday, December 3 at 4:00 pm
Diwali/Chanukah Festival of Lights Celebration
Learn about and celebrate the holidays of Diwali and Hanukkah through storytelling, music, arts & crafts, games and food! For all ages. Pre-registration required.
---
---

Adult Civil Rights Journey (March 7-10, 2024)
The Civil Rights movement challenged racial segregation and discrimination in the 1950s and 1960s. There is no better time and way to commemorate the major events of the movement than by participating in the WCT Adult Civil Rights Journey. Led by Etgar 36, a nonprofit Jewish educational venture led by Billy Planer, and Cantor Jenna, this trip will travel to Selma, Montgomery, Birmingham, and Atlanta, learning about many of the key civil rights events from that era.This WCT Adult Civil Rights Journey will be held March 7-10, 2024 and is for any and all adults, ages 18+. We hope you will join us! Visit wct.org/crj2024 for more information.
The Judaica Shop at Woodlands
The Judaica Shop at Woodlands strives to be "your neighborhood shop for gift giving... and getting." Celebrating a simcha? Honoring a milestone event? Looking for the perfect new home gift? Let us help you find the ideal gift. The gift shop is open, by request, every day the temple office is open. Browse our online catalogs for a sample of our merchandise and email us at judaicashop@wct.org for more info.
Fri, December 8 2023
25 Kislev 5784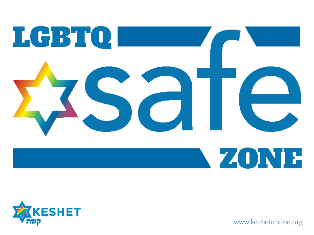 ---
Fri, December 8 2023 25 Kislev 5784