Help us find the next Director of Youth Engagement
Their voice can change the world! Woodlands is looking for our next Director of Youth Engagement. This role is perfect for a recent college graduate who is passionate about working with Jewish teens. Click here to view the job description
If you have any questions, or thoughts on this search, please reach out to Hilary Archigian and Jennifer Tower (Sagner) via dyesearch@gmail.com.
Worship Schedule
Friday, March 24
Shabbat Evening Service at 8:00 pm

Security and community in the spotlight. In person and on Zoom.
Click here to access our online service resources including our Friday evening Siddur (prayerbook) and this week's service handout (the Daf Tefilah) with Kaddish list.
Blood Drive
Sun, Mar 26, 9:00 am - 3:00 pm
You might just be the one who saves a life! Donate blood at WCT to help the NY Blood Center meet their ongoing needs. Sign up here. Note: Pursuant to current WCT and NYBC COVID protocols, masks are optional for both donors and blood center staff.
Israel: For the Sake of Argument
3 Thursdays, Apr 13, 20, 27 from 7:30-9:00 pm
Facilitated by Rabbi Joan Farber
We live in a divided world, avoiding conversations which could develop into arguments. We have forgotten how to disagree with and challenge each other and still talk to each other at the end of the day. Within the Jewish community, this is especially true about Israel. Using stories and a program developed by Robbie Gringras and Abi Dauber Sterne, we will provoke arguments and disagreements and hopefully reclaim arguments for a better world. In person only. Click here to register.
---
Have friends looking for a synagogue? Tell them about WCT and and share the info below.
Register at wct.org/openhouse
---
The Judaica Shop at Woodlands
The Judaica Shop at Woodlands strives to be "your neighborhood shop for gift giving... and getting." Celebrating a simcha? Honoring a milestone event? Looking for the perfect new home gift? Let us help you find the ideal gift. The gift shop is open, by request, every day the temple office is open. Browse our online catalogs for a sample of our merchandise and email us at judaicashop@wct.org for more info.
Community Health and Wellness
Masks are optional at Woodlands Community Temple. We have masks available if you choose to use one. If you are not feeling well, please join us online.
Sat, March 25 2023
3 Nisan 5783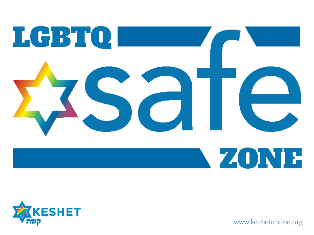 ---
Sat, March 25 2023 3 Nisan 5783