WCT Family Buddy Program
WCT Family Buddy Program
Hello Woodlands Family!
You are invited to participate in our new Family Buddy Program! The goal of this program is to help our members meet other Woodlands families and to deepen connections within our warm and welcoming temple community. If your family is interested in participating, we will match you with 1-3 other families that you will meet and get to know at your convenience. Perhaps you're looking to meet other families from your school district? Or perhaps you are interested in meeting families with similar interests and/or similar aged children? We want to help you make these connections!
After your initial email introduction, you can arrange to meet up in whatever venue is most comfortable for you. You may choose to get together outside of Woodlands at a park or an ice cream shop, for example, or you may opt to meet up at a Woodlands event. Other than a desire to meet and form relationships with other temple families, there are no other requirements to being a part of this program. Plus, there is no minimum time commitment; whatever amount of time is doable and meaningful for your family will be perfect.
Sign Up Here for Family Buddy Program
If you would like to participate, sign up and we will be in touch once we have matched you with your new "buddies". Throughout the year, we will check in with you to see how things are going.
Please feel free to reach out to us at any time with questions or comments. Let us know if you are interested in getting involved with youth and family programming, including events for just parents.
We are very excited about this new family buddy program and look forward to hearing from you.
Best,
Michelle Popkin, michelle.popkin@gmail.com
Jennifer Rotem, jrotem@yahoo.com
Youth and Family Engagement Committee Co-Chairs
Mon, October 2 2023
17 Tishrei 5784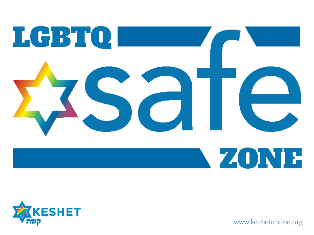 ---
Mon, October 2 2023 17 Tishrei 5784